​
HOW
#TEAMPATH
has helped this month!:
Review 1: Would like to thank Dario for all his help in securing my position in my new job well done - Mr I
Review 2: Leo was fantastic from the 1st contact to the last. Any information or questions were answered and concerns always listened to. Communication was on point. Can't compliment enough. Very thankful and appreciative of all the time and effort. 👏 - Mr A
Review 3: Josh was a pleasure to work with. His professionalism & enthusiasm to place me in the right role were brilliant. Would highly recommend him if you are looking for the next step in your career. Mr W
Review 4: I wish to thank Rachel Simpson from Path Recruitment for a fantastic journey from start to the end of the process off my new role , Rachel was also so professional in every way and made me feel so relaxed every time we had spoken.
She is an inspiration to the company and would recommend Path recruitment if looking for help in recruiting a new position in employment.
Thank you so Much Rachel - Ms P

Trends in recruitment, in the hire industry:
Check out our recent blog post:
Recruitment agencies are crucial in helping employers find the right candidates for their job openings. However, the process of finding good quality candidates is not an easy task, and it requires a considerable amount of time, effort, and resources.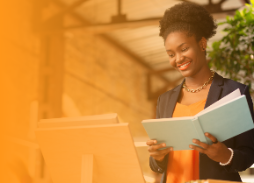 ​
Team update:
The team was in the Easter spirit after their game of pin the tail on the bunny 🐰
Well done Amy who managed to get closest to the tail and won herself an easter egg.👏🏼 (Cheater 😉)
We hope you all enjoyed the long weekend!

​

The Future of Rental: AI in Plant Hire
In this section, we choose a futuristic topic to cover, which will help capture what's in store for the industry over the next few years.
Plant hire companies play a vital role in providing construction and engineering firms with the necessary equipment and machinery to conduct their work. From excavators and bulldozers to cranes and backhoes, these companies provide a range of plant equipment on a short-term hire basis. However, the industry is rapidly changing, and the introduction of AI technology is set to revolutionize the way plant hire companies operate.
Here are five ways AI technology is set to change the plant hire industry:
Predictive maintenance
Predictive maintenance is one of the most significant advantages that AI technology brings to the plant hire industry. By analysing data from sensors installed on the machinery, AI can predict when equipment maintenance will be required, helping to prevent breakdowns and reduce downtime. This ensures that equipment is always in good working order, minimizing the risk of costly repairs.
Efficient scheduling
Another advantage of AI technology in the plant hire industry is its ability to optimize scheduling. By analysing historical data and usage patterns, AI can help plant hire companies schedule equipment efficiently, reducing idle time and maximising equipment utilisation. This helps to reduce costs and improve overall efficiency.
Improved safety
Safety is a crucial concern in the plant hire industry, and AI technology can help improve safety in the workplace. AI-powered sensors and cameras can monitor job sites and alert workers to potential hazards, reducing the risk of accidents and injuries. This can also improve productivity by minimizing downtime due to safety issues.
Remote monitoring
With AI-powered remote monitoring, plant hire companies can keep track of equipment performance and maintenance needs from a central location, reducing the need for on-site visits. This can help to reduce costs and improve overall efficiency by enabling plant hire companies to monitor equipment across multiple job sites simultaneously.
The introduction of AI technology has the potential to significantly improve the efficiency, safety, and profitability of plant hire companies. However, its successful implementation will require careful planning and investment in the appropriate technologies and training. Plant hire companies that are willing to embrace the potential of AI technology are likely to be at the forefront of this rapidly changing industry, providing innovative solutions to their clients and driving industry growth.

Team update:
The team participated in lunchtime walks for #stressawarenessmonth. 👊
Walking is a great activity to de-stress, not only does it offer the physical benefit of exercise, it also helps to boost your mood and support your emotional well-being. 😀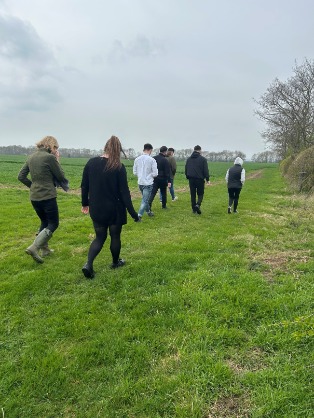 PATH Recruitment Jobs:
We recruit nationally for many roles within the hire industry & related. If you are considering a career move, we can help!👍
Area Sales Manager | £30,000 - £40,000 + Bonus | Cardiff
Area Sales Manager | £30,000 - £40,000 + Bonus | Birmingham
Area Sales Manager | £30,000 - £40,000 + Bonus | Burnley
Depot Manager | £40,000 - £45,000 + Bonus | Stamford, Cambridgeshire
Assistant Manager | £30,000 - £36,000 + Bonus | Stamford, Cambridgeshire
Regional Account Manager | £40,000 - £45,000 + Company Car | Livingston
Area Sales Manager | £35,000 - £45,000 + Training and development | Livingston
Assistant Manager | £27,000 - £33,000 + Bonus | Livingston
Plant Engineer | £40,000 - £46,000 + Overtime | St Neots

If you are a candidate looking for work register here
If you are an employer currently recruiting enquire here

To keep up to date with our latest vacancies and news follow us on our social media platforms by following the links provided below.
​
​