​Team update:
Charlie's promotion to Director Of Operations.👏 In the 12 years Charlie has worked for PATH, his contribution in this time and especially the last 3 years, driving and implementing the most advanced industry technology available.
We wish Charlie every success in his new role.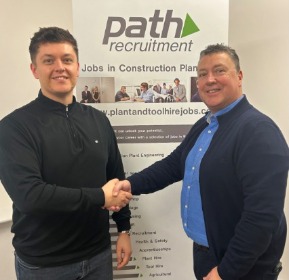 ​
​
​
​
​
​

Trends in recruitment, in the hire industry:
Check out our recent blog post by clicking on the image below:
​Soft skills are becoming increasingly important as a recent survey showed that hiring managers who are recruiting find that hard skills are just as important as soft skills.
The survey revealed that hiring...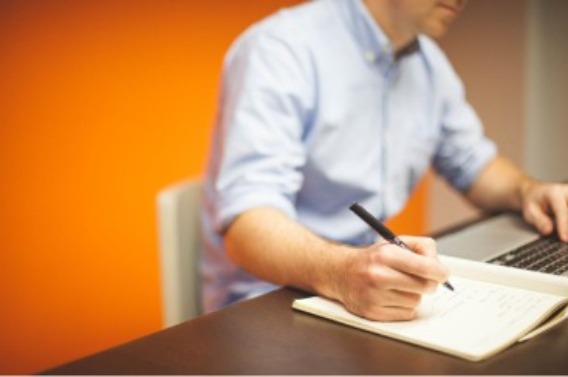 ​

HOW
#TEAMPATH
has helped this month!
:
Review 1: "Working with Karen Rainbow at path Recruitment was an absolute pleasure. Karen's attention to detail and walking me through the process keeping me informed every step of the way was fantastic I couldn't of asked for a better job & person to get me to the end goal.....!! Many thanks Karen" - Mr B
Review 2: "Like to say a BIG THANK YOU to Amy at path recruitment Very helpful from the start. Excellent service highly recommended thank you again for finding my Dream job as a class 1_2 low loader driver" 😁- Mr D
Review 3: I had *just* decided I wanted a new job when I got a call from the lovely Karen who had got my details from CV library. The job was just what I was looking for, and following a long chat Karen put me forward for the job. I was successful and started within a week, and I am so happy in the role. Karen represented me enthusiastically to the employer and was there to support throughout. I recommend path for your recruitment needs! - Ms C
Review 4: I had josh contact me about a job he got me booked in for an interview asap and I was offered the job the same day after the interview so I'd give path recruitment 5* .👍🏽👍🏽- Mr S
Review 5: Chloe was very professional and first time using path recruitment they bagged me a job and start Monday 👍 Well done Chloe and will recommend this company- Mr D
​

Team update:
We want to congratulate Karen on her 10 year work anniversary. 👏
Karen is amazing! A truly valued member of the team and we consider team PATH lucky to work with such a wonderful employee. Thanks for all your hard work and dedication along the way and here's to many more years!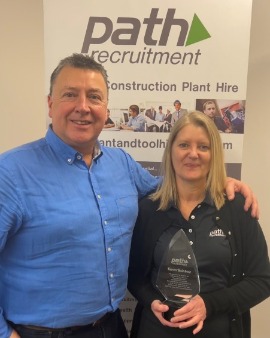 ​

The future of Rental:
In this section, we choose a futuristic topic to cover, which will help capture what's in store for the industry over the next few years+
Hybrid and Electric Excavators
In recent years, there have been significant advancements in excavator technology, including the development of hybrid and electric-powered excavators. As concerns over climate change and carbon emissions grow, there is a push for more environmentally friendly equipment in the construction and mining industries.
The potential future for plant excavators may involve an increased adoption of hybrid and electric-powered models. These excavators have the potential to significantly reduce carbon emissions and other pollutants, making them a more sustainable choice for companies looking to minimize their environmental impact. Additionally, hybrid and electric-powered excavators can potentially offer cost savings in the long run, as they require less maintenance and can be more energy-efficient than traditional diesel-powered excavators.
As with any new technology, there are also some potential challenges to consider. For example, hybrid and electric-powered excavators may have higher upfront costs, and the infrastructure required to support these vehicles (such as charging stations) may not be widely available in all areas. However, as technology continues to improve and environmental regulations become stricter, it is likely that hybrid and electric-powered excavators will become an increasingly common sight on job sites in the coming years.
​

PATH Recruitment Jobs:
We recruit nationally for many roles within the hire industry & related. Your next role is out there, let us find it for you!🙏
General Manager | £45,000 - £50,000 + Vehicle + Bonus | Tenbury Wells
Service Manager | £50,000 - £55,000 + Vehicle + Health Scheme | Wigan
Business Development Manager | £53,500 - £60,000 + Vehicle + Bonus | Stoke-on-Trent
Depot Supervisor | £30,000 - £35,000 + Bonus + Incentives | Tipton
IAPF Trainer | £30,000 - £37,000 + Car Scheme | Whitney
Depot Manager | £35,000 - £40,000 + Mon-Fri + Bonus + Vehicle | Stoney Stanton
Assistant Depot Manager | £35,000 - £38,000 + Career Progression + Bonus| Flitwick
Machine Control/Plant Engineer | £35,000 - £40,000 + Car + Training | Watford
Service Manager | £35,000 - £37,500 + Wellness Scheme | Rushden
​
To keep up to date with our latest vacancies and news follow us on our social media platforms.
​