​​​
HOW
#TEAMPATH
has helped this month!:
Review 1: I have been dealing with Rachel Simpson for a few weeks now and she has been brilliant, very helpful and kept me updated throughout everything! Highly recommend if you are seeking a new job!
Review 2: Leo was amazing at helping me get a job. I had only been looking for work for a day and Leo reached out after I applied for a role. He guided me through the process and was amazing. He even did a follow up call to make sure everything was going smoothly with my start date.
Review 3: Great experience. Good communication from start to finish always kept informed of my progress. Big thanks to Rachel Simpson!!!!
Review 4: More than happy with all the time and help they have given me, with and in finding a new job. I would like to thank Leo Edwards for sorting out the new position and all his help.
Review 5: Rachel Simpson was great keeping me up to date all the time and getting an interview for me and she understood exactly what sort of work I was looking. So much so first interview I got the job. Thank you Rachel
Trends in recruitment, in the hire industry:
Check out our recent blog post:
In today's highly competitive equipment rental industry, the battle for top talent is fierce. The market is increasingly leaning towards the candidate, meaning that those seeking roles have more options and can be more selective in their choices. For companies looking to hire within the sectors of plant hire, tool hire, powered access hire, powered generator hire, and related fields, it's essential to act fast or risk losing out.
Click below to read more: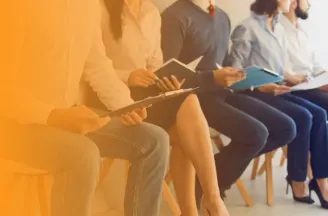 Team update:
We're excited to share that we have a new team members of team PATH!
Tyler has joined PATH as a Recruitment Consultant who is ready to take your career to new heights and help you fill your job roles! 🚀
He brings previous recruitment experience and is excited to learn all about the rental / hire industry. Tyler is off to a great start, securing new business, placing candidates and building strong relationships.🤝
Get to know Tyler better - he's most proud of his jump into recruitment after previously working in an engineering role, loves playing guitar and his dream is to visit Japan! We can't wait to see what he brings to the team. 🤩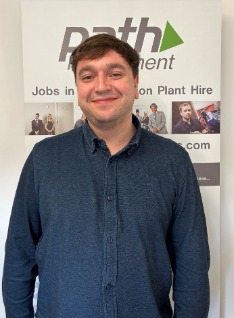 ​Meet Harriett, our newest Business Administrator Apprentice! 🙌
She's already come a long way and is working towards her Business Administration Level 3 Qualification, learning all about the hire / rental industry and business administration. 📩
Harriett has plans to travel to Bali in the future and enjoys travelling to different countries to get some R&R. She enjoys going out for good food and drinks with close friends.😄
The Future of Rental:
In this section, we choose a futuristic topic to cover, which will help capture what's in store for the industry over the next few years+
The equipment rental industry, encompassing sectors like plant hire, tool hire, powered access hire, and generator hire, is undergoing a dynamic transformation. As technology advances, the industry's landscape shifts, creating new opportunities and challenges for businesses. Let's explore some of the emerging trends and technologies that are shaping the future of plant hire and how companies can leverage them to stay ahead of the curve.
Click below to read more: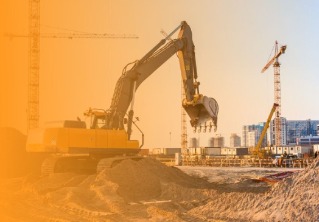 PATH Recruitment Jobs:
On the hunt for your next role? We hunt down the right job for you! 👊
Regional Business Manager | £53,000k - £60,000k + Bonus + Company Vehicle | Wokingham
Regional Sales Manager | £45,000k - £50,000k + Bonus | Livingston
Powered Access Engineer | £35,000k - £38,000k + Van + Overtime | Northwich
Area Sales Manager | £38,000k - £45,000k + Company Vehicle + Bonus | Haywards Heath
Service Manager | £50,000k - £55,000k + Company Vehicle | Tiverton
Area Sales Manager | £40,000k - £45,000k + Uncapped Commission + Car | Bristol
Area Sales Manager | £40,000k - £45,000k + Uncapped Commission + Car | Watford
Area Sales Manager | £40,000k - £45,000k + Uncapped Commission + Car | Milton Keynes
Area Sales Manager | £40,000k - £45,000k + Uncapped Commission + Car | Cannock
Area Sales Manager | £40,000k - £45,000k + Uncapped Commission + Car | Newark on Trent
If you are a candidate looking for work register here
If you are an employer currently recruiting enquire here
To keep up to date with our latest vacancies and news follow us on our social media platforms by following the links provided below.
​